Become a Customer at EMBank Today!
We have the experience, solutions and mindset to meet your banking needs. You'll love working with us.
Apply now and enjoy the benefits of our onboarding campaign.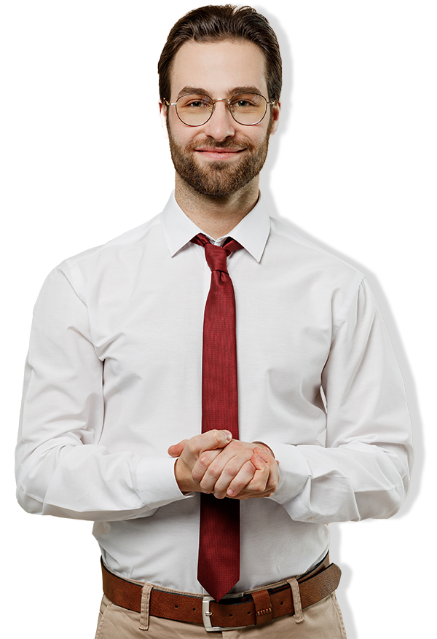 Special Offers for Newly Onboarded Corporate Customers (*)
All incoming and outgoing payments initiated through internet bank for free (within the Bank, via SEPA, SWIFT or Target2).
There will be no onboarding fees and no monthly maintenance fees.
International incoming and outgoing (EUR & Other currencies) SHA/BEN – free (plus any correspondent bank charges).
(*) Offer is valid for customers incorporated in Lithuania (not applicable for FI, NBFI), for a 100 transactions per month. Special offer is valid till 2023-12-31 and it's maturity from the moment of opening an account within EMBank is one year.
European Merchant Bank special term deposit rate
(Updated Euribor rate for 2023-09-22 was: 3 months – 3,95%, 6 months – 4,08 %, 12 months – 4.21%)
EMBank will accept your term deposits under special rates, equal to 3, 6 or 12 months Euribor rate! (**)
Special term deposit annual rates are applied for 3, 6 or 12 months term;
One term deposit per one customer is available under special annual rates;
Special annual rates will be applicable for deposits till 50 000 Eur;
Special annual rates will be applicable for the first 200 corporate customers!
Deposits held with EMBank are insured with the SE Deposit and Investment Insurance. Additional information for depositors can be found here.
(**) Offer is valid for customers incorporated in Lithuania (not applicable for FI, NBFI). Special offer is valid till 2023-10-31. Bloomberg provided Euribor rates with one business day delay are being applied. If one customer requires more than one term deposit account or bigger than 50 000 Eur. term deposit, then for the difference regular term deposit rates will be applied: 3 months – 2,5%, 6 months – 2,7%, 12 months – 2,9%. Accumulated amount for term deposit is paid to the customer at the end of the term and will be canceled if the initial term deposit agreement is canceled prior the original term set in the agreement.
How to become an EMBank customer?
Fill out the online request form.
We will contact you on the next working day regarding further actions (what documents are needed to finalize with the onboarding).
To finish the onboarding and account opening, you will only need to sign the contract digitally.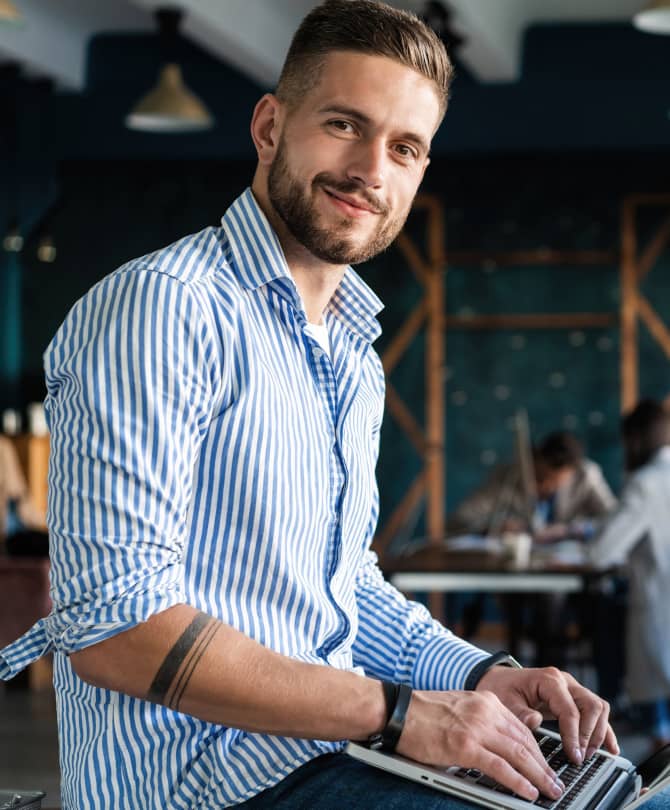 * We, EMBank, will process your personal data indicated herein to register your application and contact you as per your preferences.
What documents are required to open a bank account at EMBank?
The main and one of the most important conditions to open the current account with us is that your company must have a connection with Lithuania.
We may ask for additional documentation, information or explanation where this is required (e.g. account statement, documents proving the origin of the funds, information about the group's structure, beneficiaries etc.) according to local and international laws and regulations as well as to respect "Know Your Customer" principle before entering or proceeding with business relations.
Company's incorporation documents (Articles of Association, regulations, etc.) relevant RC extract and valid version of the statutes;

Company seal*;

Extract (extended) from the Legal Entity Register (JAR);

Extracts of identification data about the participants of the legal entity (JADIS);

Questionnaire for Legal Entities;

Prequestionnaire;

ID/passport of the CEO, shareholders, final beneficiary (if the person is not an EU resident, a passport is required);

Identity verification, which we do remotely through the Idenfy app.

SOF (Source of funds) form (regarding the origin of funds) is filled out by all shareholders;

JANGIS;

If the agreement is signed by the authorized person of the legal entity – notarized power of attorney to sign a bank account agreement approved by the head of the legal entity.
* if the obligation to have it is established in its founding documents or laws
Before starting cooperation, we may ask you to submit additional documents, written explanations and ask questions about the nature of the company's activities, planned operations or the origin of funds (assets). In some cases, opening an account may take up to 10 working days from the date of submission of all standard and additional documents.
Interested in services EMBank can support you with?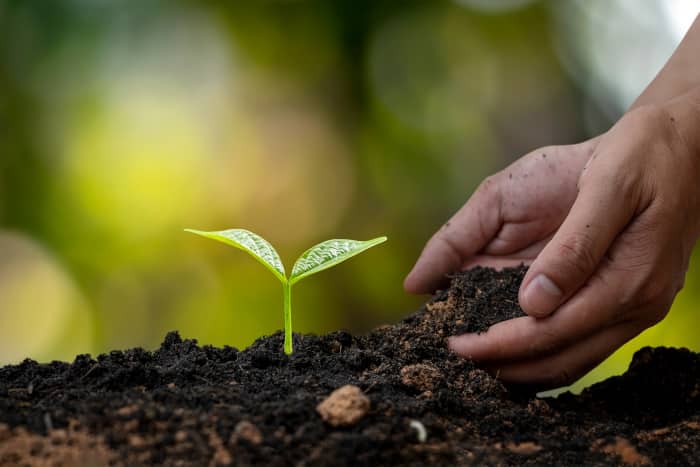 Lending
At EMBank, we strive to offer the best possible lending options. Our goal is to enable your business and support your growth long term.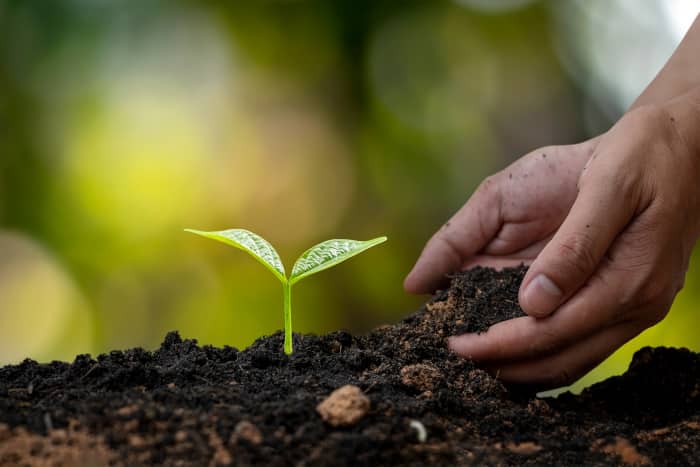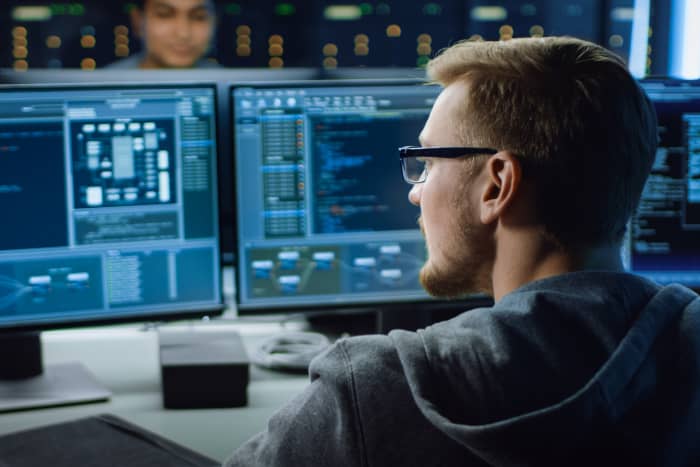 EMBank Online
In today's fast-paced world, we know that every second is precious for your business. And that is precisely why we've created EMBank e-banking. It is the most convenient way to manage your banking transactions. EMBank e-banking provides you with 24/7 access to your accounts and works across all of your devices. So, no matter where you are, you can make payments and check your accounts with ease!

2023 Copyright © European Merchant Bank UAB. All rights reserved.
European Merchant Bank UAB (EMBank) is licensed by European Central Bank (License No. 3).
EMBank participates in the deposit guarantee scheme (DGS) of Lithuania.
Swift BIC: EUEBLT22
Bloomberg Dealing Code: EUEB

2023 Copyright © European Merchant Bank UAB. All rights reserved.
European Merchant Bank UAB is licensed by European Central Bank (License No. 3)
EMBank participates in the deposit guarantee scheme (DGS) of Lithuania.
Swift BIC: EUEBLT22
Bloomberg Dealing Code: EUEB