To use EMBank Mobile both as a banking app and as a soft authenticator to log in and sign transactions for online banking and mobile banking, you must register your device first. Please note that you can use only one device. In the event that you lose your device or acquire a new one, please contact [email protected] for assistance.
To register your device and link it to your username, please follow the steps below. This is a one-time job:
Download the EMBank Mobile and allow it to receive notifications.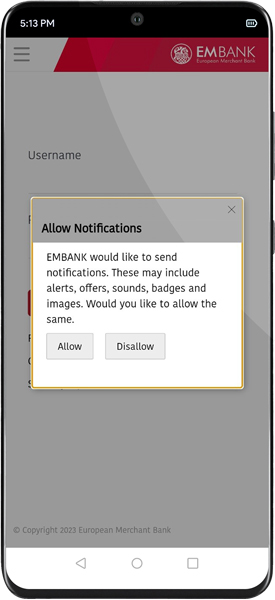 Enter your username and password and click "Login" on the mobile app or the online banking.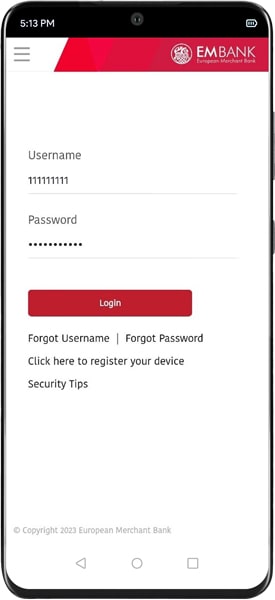 An activation code will be sent to your registered mobile phone. If you do not receive the SMS, please contact [email protected] for assistance.
Close the notification box and click "Click here to register your device" on the login page.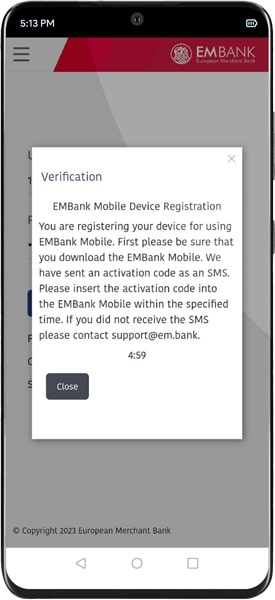 Enter your username and the activation code you received.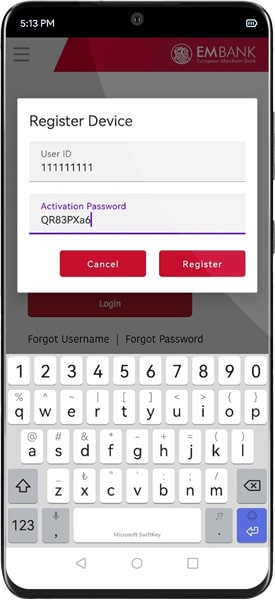 Define a PIN of at least 4 digits that you can remember. If you do not prefer to use biometric verification or your device does not support it, you will use this PIN to identify yourself.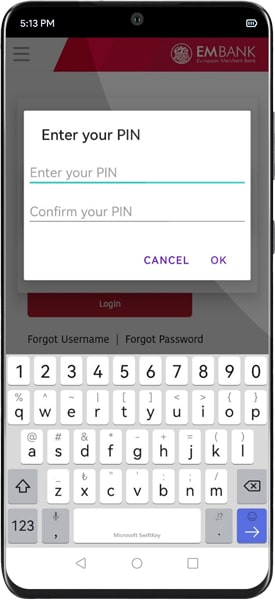 You will see a notification message indicating that the registration has been completed successfully.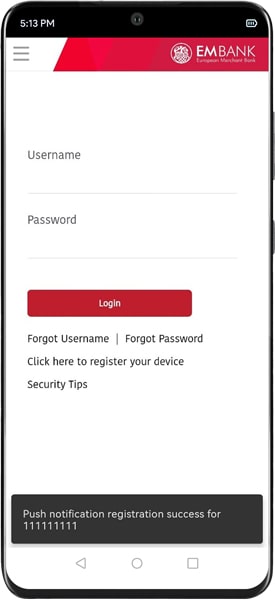 You are now ready to enjoy EMBank Mobile in a secure and fast way.
Thank you for choosing EMBank for your mobile banking needs. If you have any questions or concerns, please do not hesitate to contact us at [email protected].